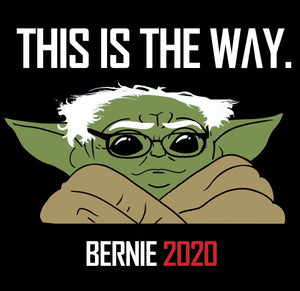 As the Mandalorian say, "This is the way."
10% of ALL PROCEEDS go directly to the BERNIE SANDERS CAMPAIGN!!
Baby Yoda has stolen our hearts and Bernie has led the Resistance, it's only natural they should come together as one epic lovable force! BERNIE 2020!
Locally screenprinted in Los Angeles on cotton tee: Unisex Sizing.